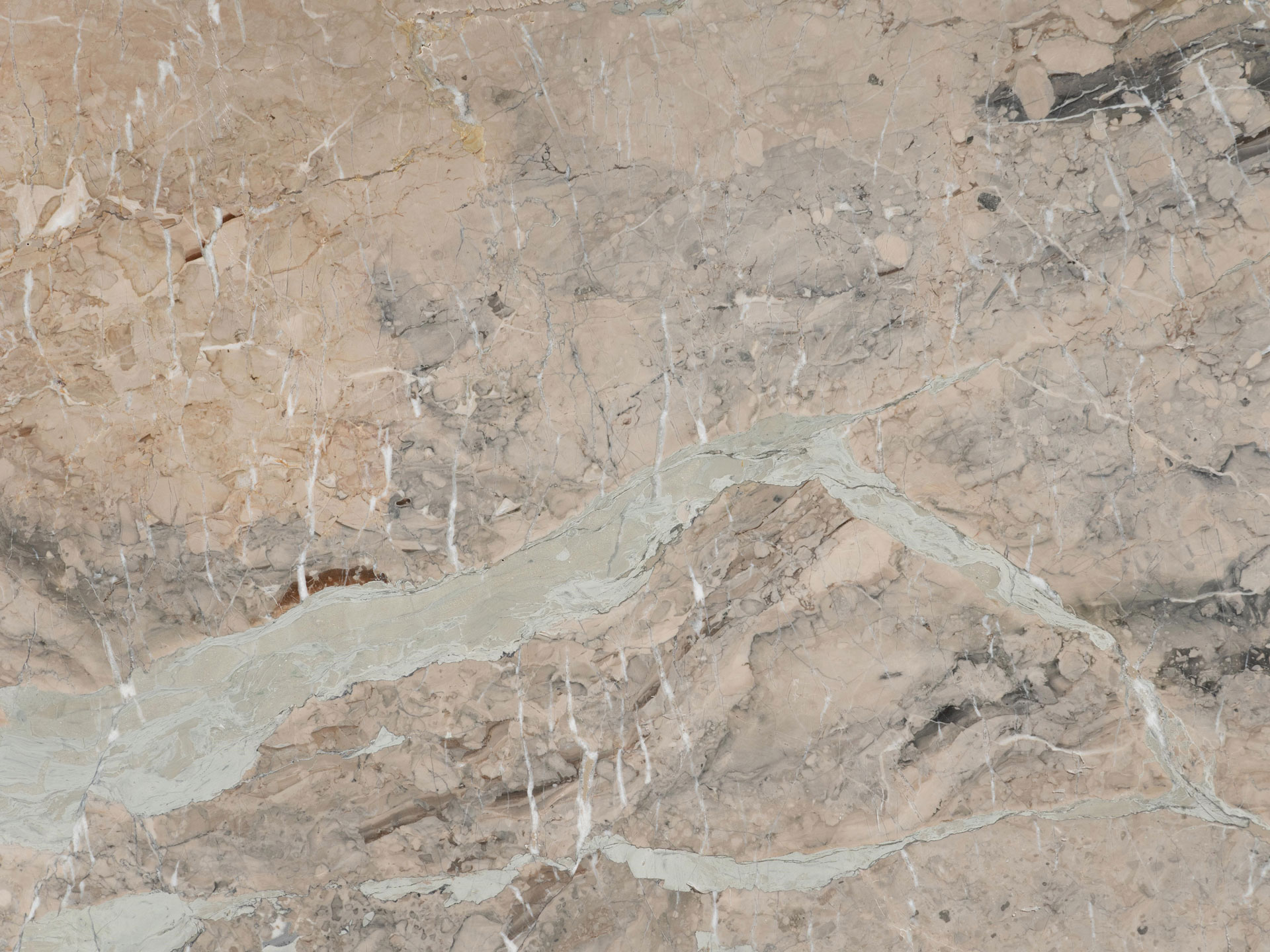 Our exclusive material
Breccia Blue
Breccia Blue Marble is a variant of Breccia Aurora marble (link do dedicated page); while maintaining a warm background with beige tones, it presents a particular chromatism with grey/bluish shades and veins that make it unique.
Breccia Blue quarry is the same in which Breccia Aurora is extracted since, as previously mentioned, this type of marble is a variant; it is therefore extracted in a specific area of the quarry, in Brescia province.
Type of use of Breccia Blue
Breccia Aurora marble is a material suitable for indoor creations such as floors, vertical coverings, stairs, bathrooms, kitchen tops and tables while offering also good performances outdoor as it is a resistant material. It is also used in the realization of furnishing objects such as vases, lamps etc …
A wide range of finishing
The particular aesthetics of Breccia Blue can be further enriched with a wide range of processes such as for example polishing and honing.
Technical data
Main use
internal / external
Real density "Pb"
2700 kg/m3
Average absorption of water
0,20 %
Compression strength
79,9 MPa
Durability of flexural strength
10,7 MPa
Durability of flexural strength
101.500 MPa
Frost resistance
22,8 MPa