Our exclusive material
Grey Suveraia Dark
Grey Suveraia Dark marble is a new material, without a history behind it. This factor, together with its particular colour tone and its low availability, makes it an extremely researched and appreciated material.
The selection available, although not very high, is varied as Grey Suveraia Dark has a grey-dark background, crossed by white or gold veins, sometimes combined together.
The two types of Grey Suveraia, the dark one and the light one, are extracted in southern Tuscany, a few hours' distance from Apuan Alps, in two quarries located exactly one in front of the other.
A wide range of finishing
The particular color of grey suveraia dark can be further characterized through various specific processes:
Polished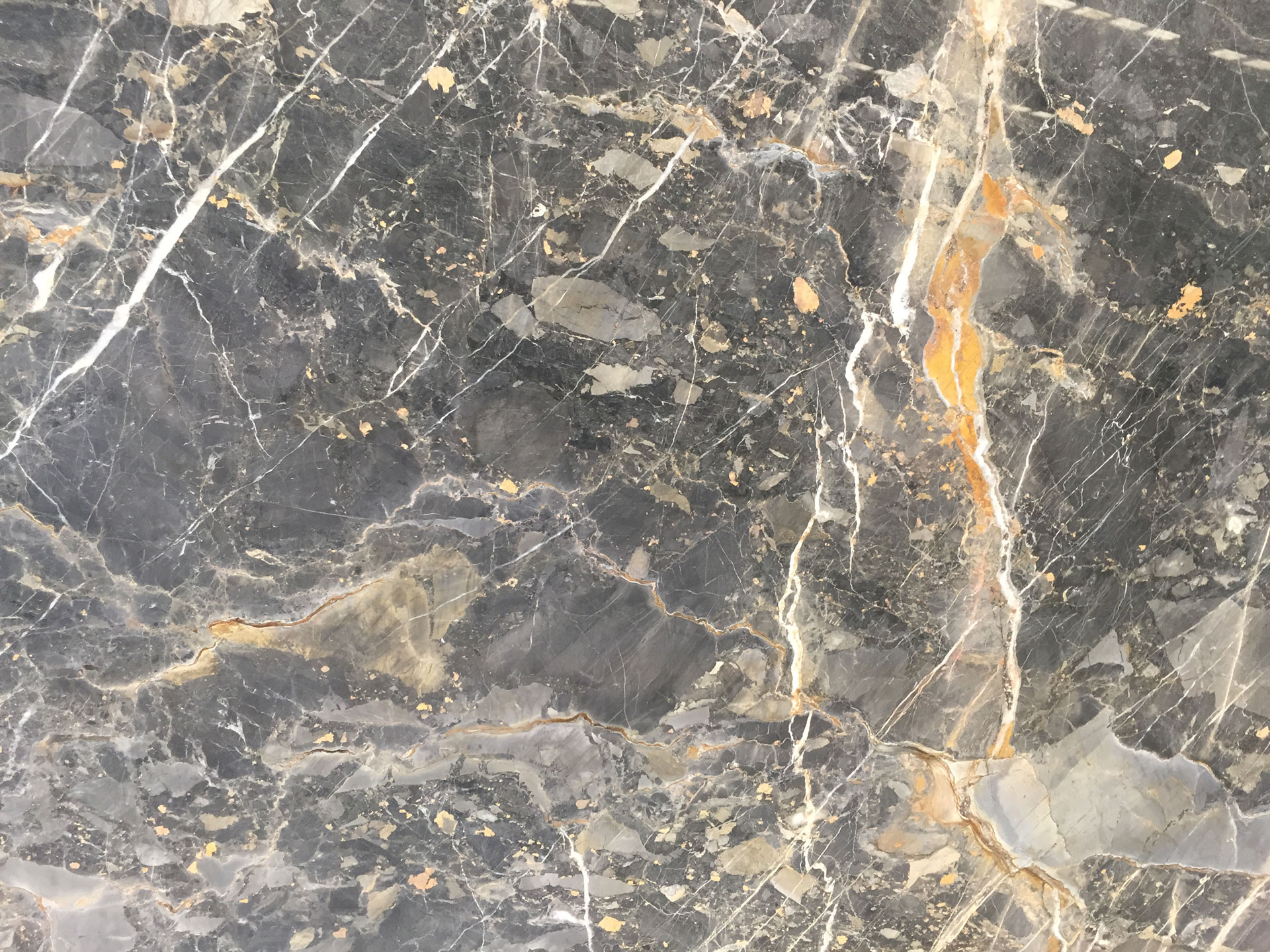 Honed
Rough
Technical data
Water permeability at atmospheric pressure
0,26 %
Real density "pb"
2680 Kg/m3
Flexural strength with concentrated load (natural)
17 MPa
Flexural strength with concentrated load (after 28 freeze cycles)
11,5 MPa
Compressive strength
122,9 MPa